Not having a partner or not wanting to give up your independence are two reasons that are not at odds with motherhood today.
More and more women are choosing to become mothers without counting on a partner who has rights and obligations over the baby.
If this is your case and you are certain about your decision, it is time to plan how to become a single mother and stop waiting any longer.
We assess your fertility
To become a single mother you can choose to adopt children. But if you want to experience motherhood in all its stages, the healthiest and safest way to conceive would be through assisted reproduction.
Before starting an assisted reproduction treatment, we evaluate your fertility at Equipo Juana Crespo. We carry out a study using tests and analyses to discard any problem that could complicate a possible pregnancy, such as polycystic ovaries, obstruction of the fallopian tubes or endometriosis.
Evaluating your fertility allows us to determine which technique is most suitable for you, so that you can achieve pregnancy as soon as possible.
If we detect any pathologies, we will solve them or mitigate them before carrying out an assisted reproduction treatment. Our medical practice is focused on diagnosis and personalised treatments. This has allowed us to position ourselves as the clinic with the highest success rates in highly complex cases and among women who have previously had several failed cycles in other fertility clinics.
Assisted reproduction techniques for single mothers
Nowadays, there are different assisted reproduction techniques to get pregnant on your own with all the legal and health guaranties.
For the options available, you will obviously need sperm from a donor and, in some cases, it may also be advisable to receive donated eggs or embryos.
Artificial insemination with donor sperm
If, after the previous study, we find that you do not have any serious fertility problems, artificial insemination (AI) may be a good option for you.
This technique consists of introducing a sample of donor sperm into the uterus so that one of the sperm fertilises the patient's egg naturally.
However, at Equipo Juana Crespo, your gynaecologist will assess the most suitable moment to perform the AI,  and if she considers it appropriate, we can choose to stimulate the eggs with medication.
In vitro fertilisation with donor sperm
In vitro fertilization (IVF) is one of the most common treatments in reproductive medicine. We develop this technique far from standardized protocols, since we design a treatment tailored to your age, ovarian reserve, history, clinical history, etc.
Once your case has been studied, we will proceed to a personalised ovarian stimulation plan based on providing the most suitable hormonal medication for you.  The objective is to obtain the mature oocytes which we will later fertilise in our IVF laboratory with sperm from the anonymous donor, using the technique known as ICSI or Intracytoplasmic Sperm Injection.
Finally, once the embryos have been obtained and the culture process has been completed, we will proceed with an embryo transfer, the stage of the treatment where we return the future child to the future mother.
Eggs donation with donor sperm
Double donation is the assisted reproduction technique with the highest success rate, as we use eggs and sperm from donors who have undergone careful controls and who meet the best conditions for you. This technique is ideal for more complicated cases where there is a low ovarian reserve or early menopause, for example.
Once the donated gametes have been fertilised, we transfer the embryo in the blastocyst phase, at the same time as we prepare your uterus to receive the embryo in the best conditions.
Another alternative if you are unable to conceive with your own eggs, is to adopt an embryo. That is, an already fertilised egg which comes from the previous cycle of another woman or couple who have decided to donate their embryos. This last option, like the egg donation treatment, will always take into account the phenotypic characteristics.
Remember that in order to determine the most suitable technique in your specific case, it is necessary to make a study of your fertility. Only this way can we know what your options are and personalise your treatment according to the results obtained.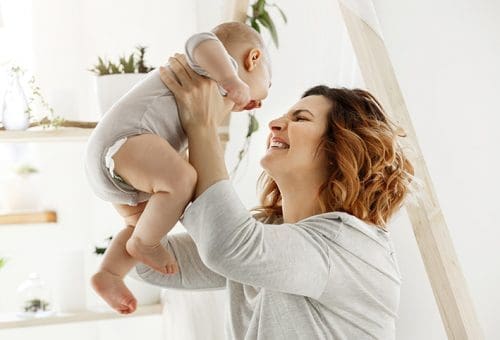 How do we choose donors for assisted reproduction treatments?
In Spain, eggs and sperm donation implies total anonymity and confidentiality of the donors. This means that neither you nor your child will be able to know the identity of the donors.
Beyond the legal aspects, the selection of your sperm and egg donor is a process that implies great responsibility for us. That is why we analyse and evaluate all aspects, including medical, scientific and psychological ones.
By means of a complex procedure, our team of biologists classify the donated eggs and spermatozoa according to what is known as the phenotype. The phenotype is determined by those physical features we observe with the naked eye, such as eye colour, race, height and complexion.
Spanish law determines that the doctor must follow a series of criteria to select the gametes that have the greatest phenotypical (physical appearance) and immunological (same blood group and RH) similarity between the donor and the recipient.
The same applies to embryos' adoption, since according to our legislation, the specialist selects them according to the phenotype, even though you cannot choose the physical features or sex of your future baby.
In our egg bank, egg donors are subjected to a series of tests on assisted reproduction required by the Spanish law, as well as other complementary tests that help us to know their reproductive health status. Thus, together with a complete gynaecological examination, we study the donor's karyotype to eliminate the risk of chromosomal diseases and we also confirm the absence of hereditary diseases.
In short, at Equipo Juana Crespo we subject donors to genetic tests that ensure genetic compatibility with you, as with a study of the phenotype and immunological similarity so that your future baby will have similar traits to yours, but, above all, so that it will be a healthy child.
At Juana Crespo, becoming a single parent doesn't mean you are alone
You have thought about it, reflected on it and made up your mind. Even though you want to enjoy raising your baby by yourself, you don't have to face this process alone.
At Equipo Juana Crespo you will feel accompanied, since we will take care of you throughout the process. We have been helping women who, like you, have decided to carry out a solo maternity. We know that this is a difficult decision and that you may need support and understanding during the process. That's why we want to make things very easy for you. Our medical team is particularly sensitive to complex cases and we will provide you with rigorous information throughout the process and choose the most appropriate technique for your circumstances. 
In addition, we have a psychology office that can help you channel your emotions in order to face the process of pregnancy feeling safe and calm, both as a mother and as a single parent.
We will be with you at all times and in every decision so that you can achieve your dream of becoming a single parent in the shortest time and in the best possible way.
If you want to enjoy raising your baby without a partner, without giving up your independence and without waiting any longer, it is time to opt for assisted reproduction techniques. At Equipo Juana Crespo, we have professionals with a great deal of experience in assisted reproduction treatments for single women. Book your first visit in person or online and solve all your doubts on +34 961 04 25 57 or write us to our email information@juanacrespo.es.