Planning for reproductive aging
Planning for reproductive aging
Planning for fertility is the ability to be a mother or father at the point in time that you decide to. It is a concept that goes beyond vitrification of ova or sperm cells. It consists of undergoing a reproductive exam, which is different from a gynecological exam, to determine one's own individual possible risk factors that, over the course of time and aging, could lead to reproductive difficulties. With this method, an individual undergoes a customized study, and a fully customized strategy is developed, focusing not only on preserving their gametes (ova and sperm cells), but also on maintaining the fertility of the rest of their reproductive organs.
WHAT DOES IT MEAN TO PLAN FOR FERTILITY?
WHAT DOES IT MEAN TO PLAN FOR FERTILITY?
Planning for fertility consists of a very complete reproductive exam, which is different from a gynecological exam, in which the specialist determines the current reproductive status and develops a medium-term strategy.
Study of the risk factors
Study of the risk factors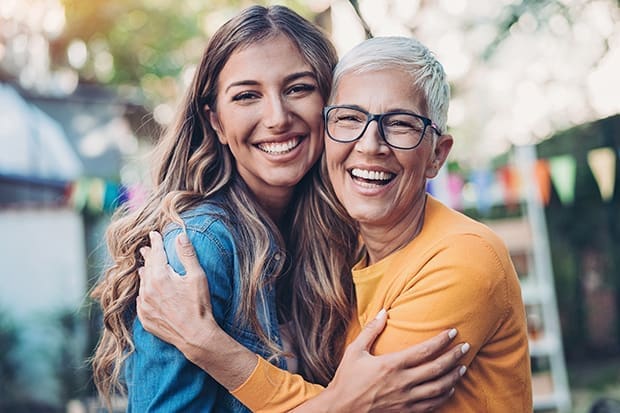 We are all born with a series of innate characteristics, such as ovarian reserve, genetic inheritance, auto-immune diseases, etc. In addition, lifestyle factors and habits, such as smoking, obesity and stress affect the reproductive system. Hence when planning for fertility our specialist's study, on an individualized basis, factors such as:
Family history
Auto-immune diseases
Gynecological factors
Infections
Lifestyle
Based on all these factors, at the Juana Crespo Clinic we are able to predict how an individual's reproductive system will develop over time in order to come up with a treatment strategy oriented to protecting the individual's reproductive system.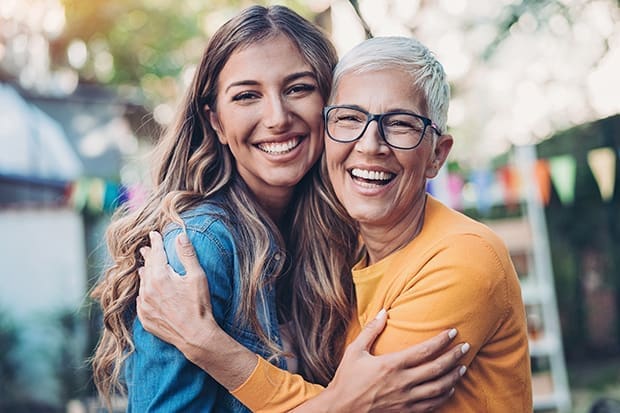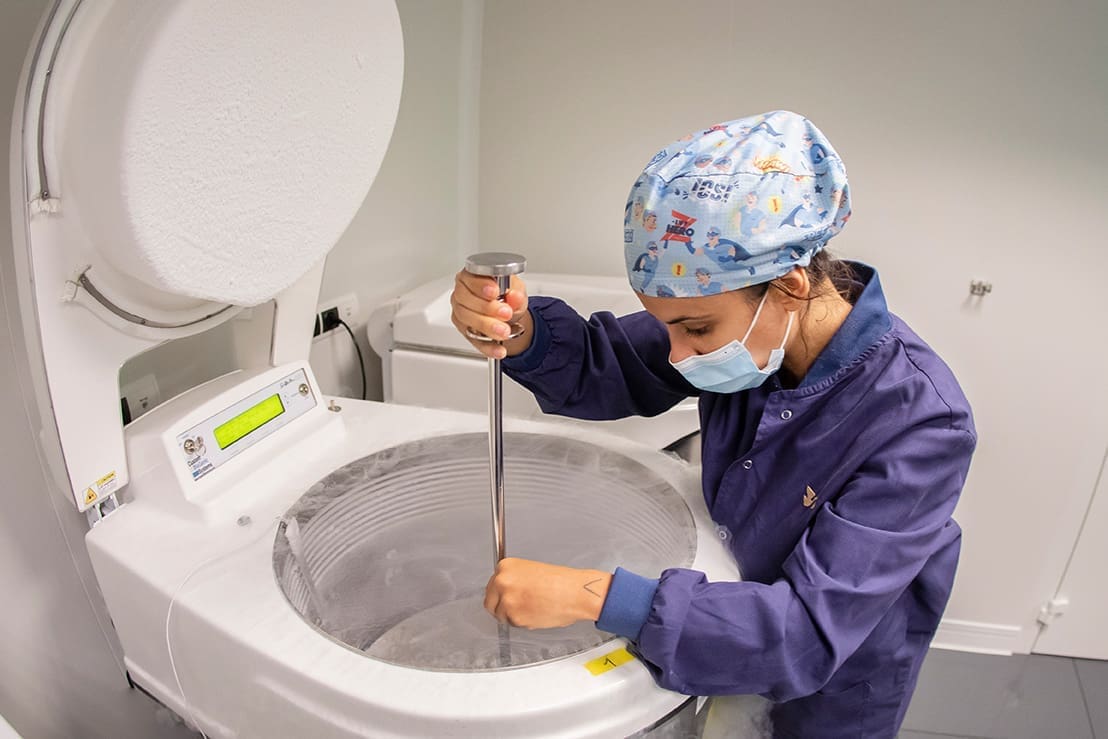 Study of the ovarian reserve
Study of the ovarian reserve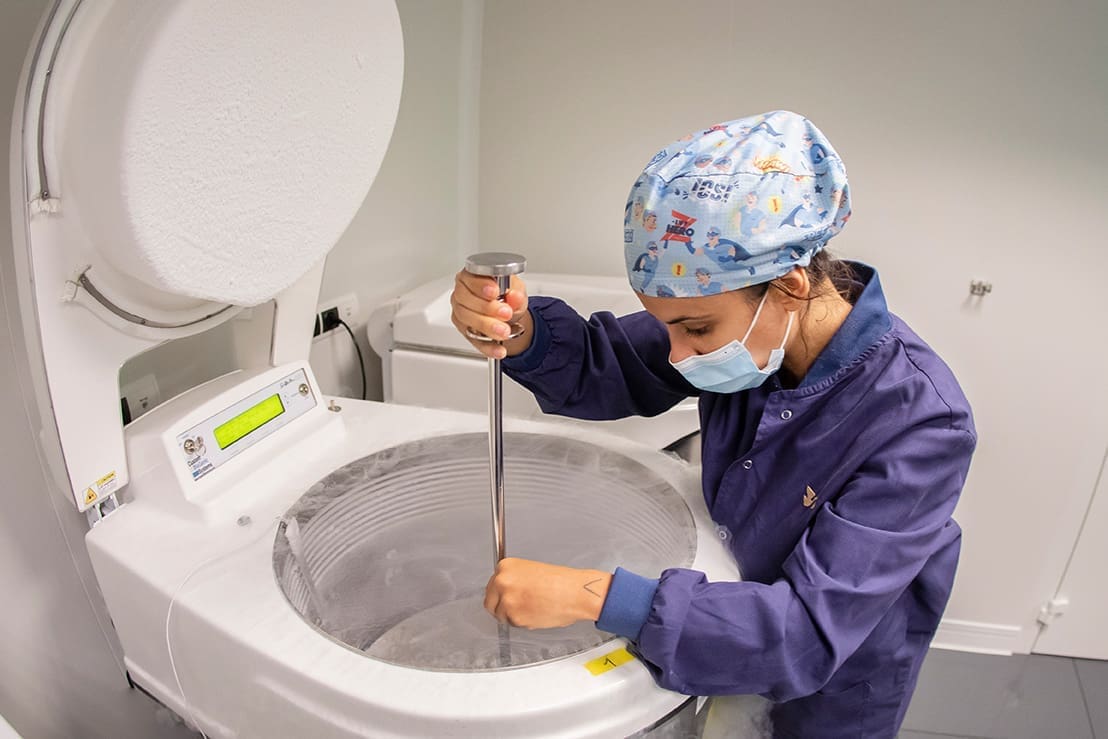 To achieve a full-term pregnancy, it is fundamental to have good ova. We do not mean only quantity of ova, but also quality. It is public knowledge that women are born with a finite ovarian reserve, but there are also pathologies that could affect the quality of the ova. At present, there are no analytical methods for advance detection of the quality of the ova. In spite of this, our specialists can predict how each person's individual circumstances can influence the functioning of the ovaries and the quality of the ova. For this purpose, we conduct a complete hormonal study, together with an antral follicle count using ultrasound.
Evaluation of the reproductive organs
Evaluation of the reproductive organs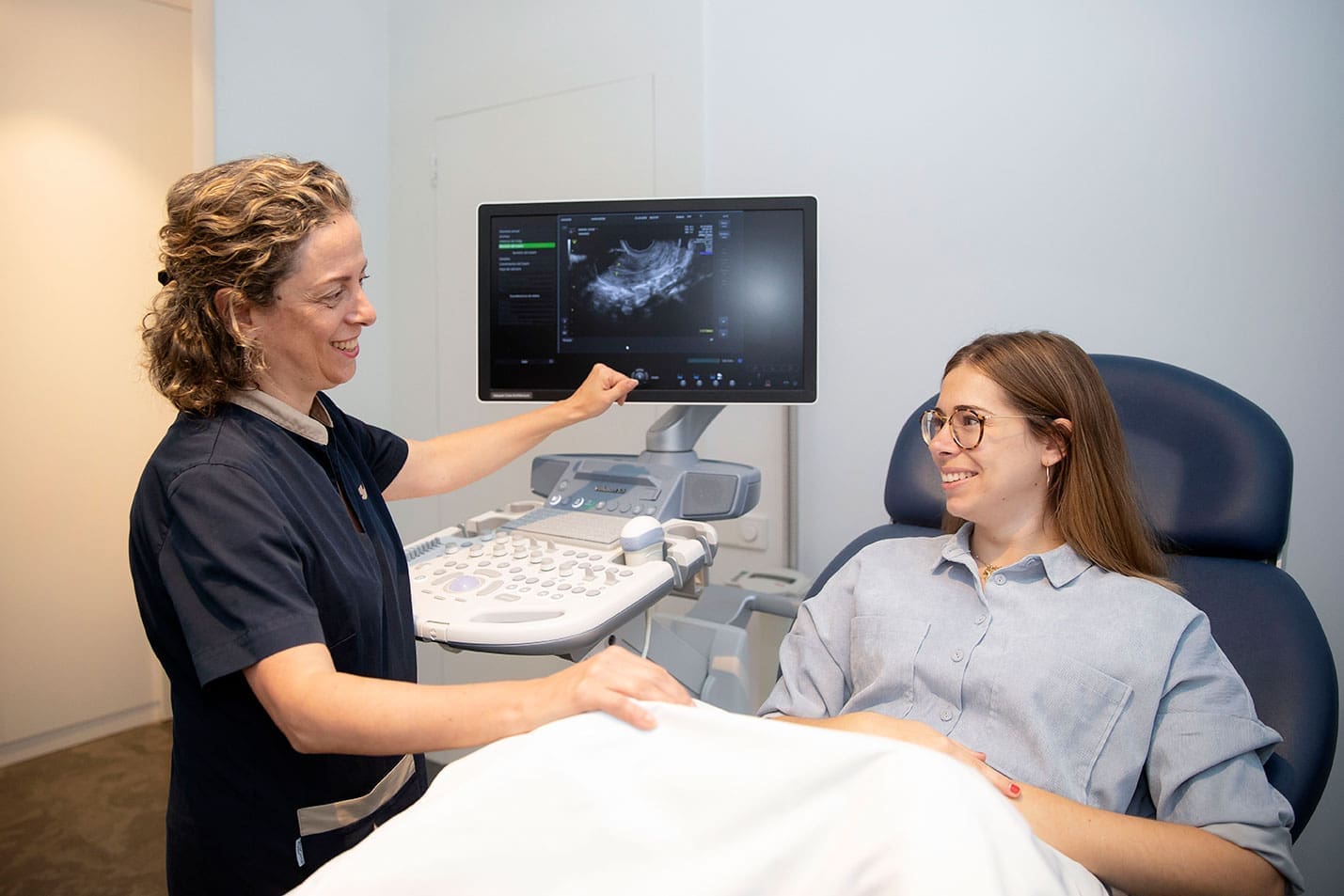 Organs also age, and when planning for fertility, we must pay special attention to the reproductive organs.
The vagina
The cervix
The uterus
The Fallopian tubes
The ovaries
Depending on individual factors, at the Juana Crespo Clinic we emphasize a specific organ based on its individually determined status. For example, in women with endometriosis, all organs could be affected, while a woman with HPV will require extra protection for the cervix. Retroversion of the uterus alters its functional biomechanics, and hence it will be more susceptible to aging.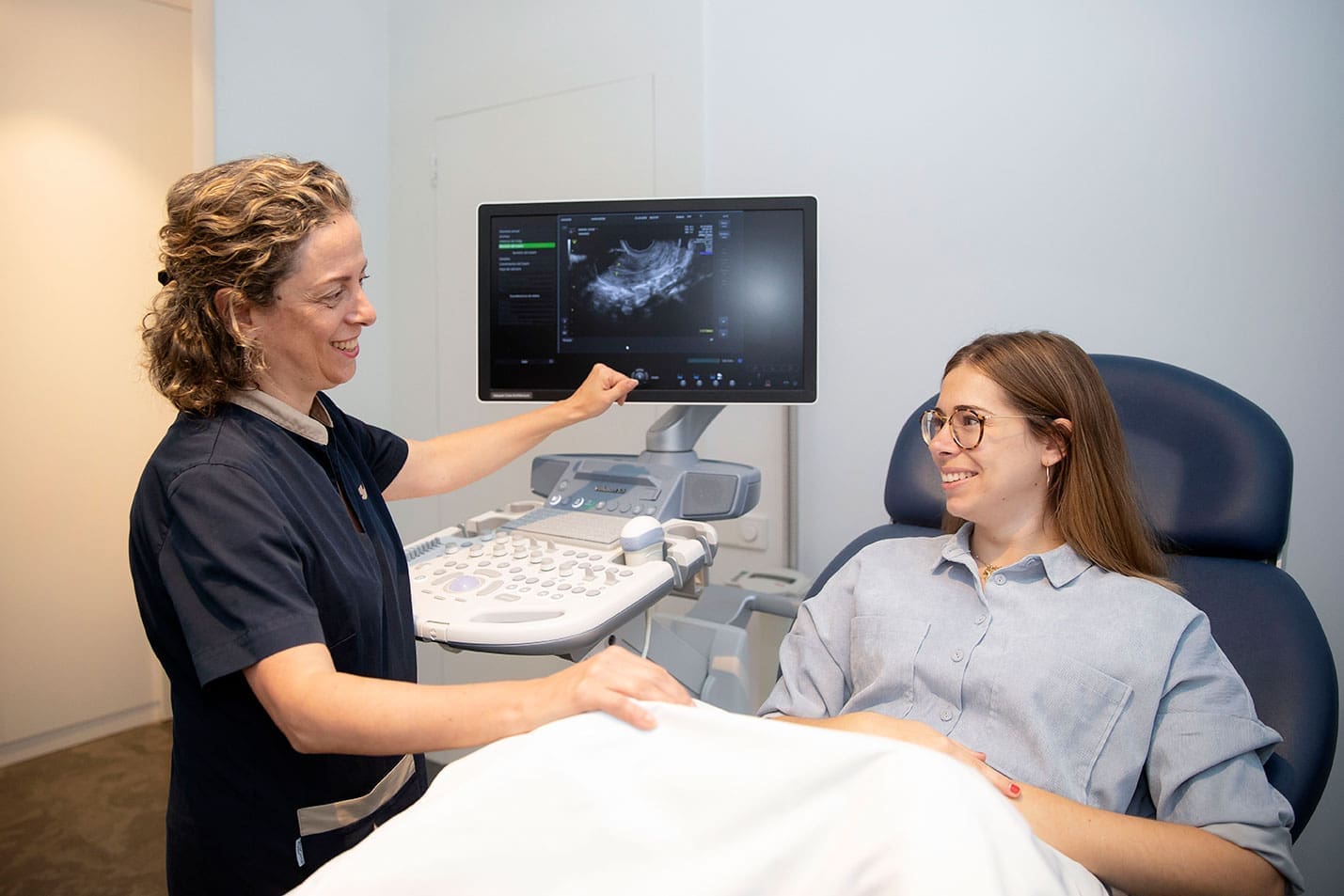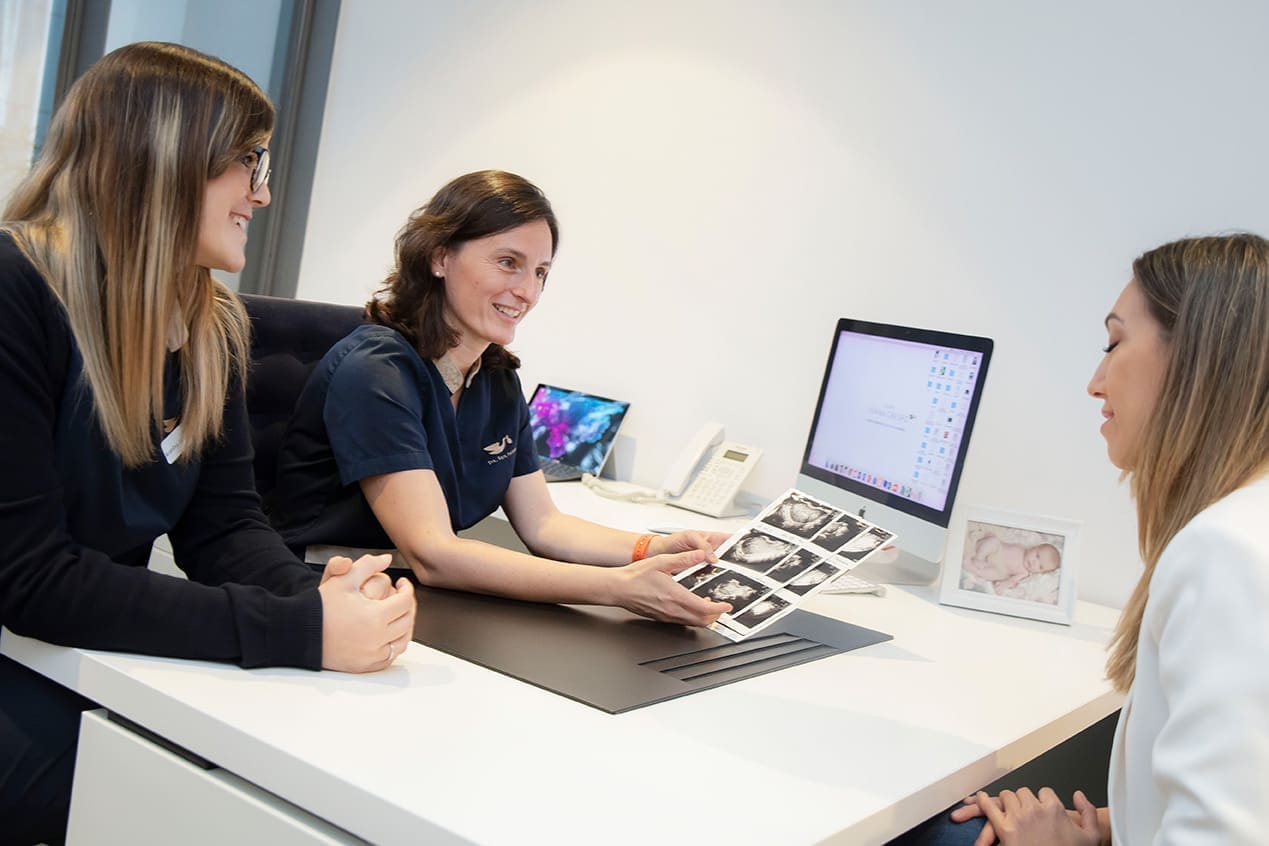 Customized strategy
Customized strategy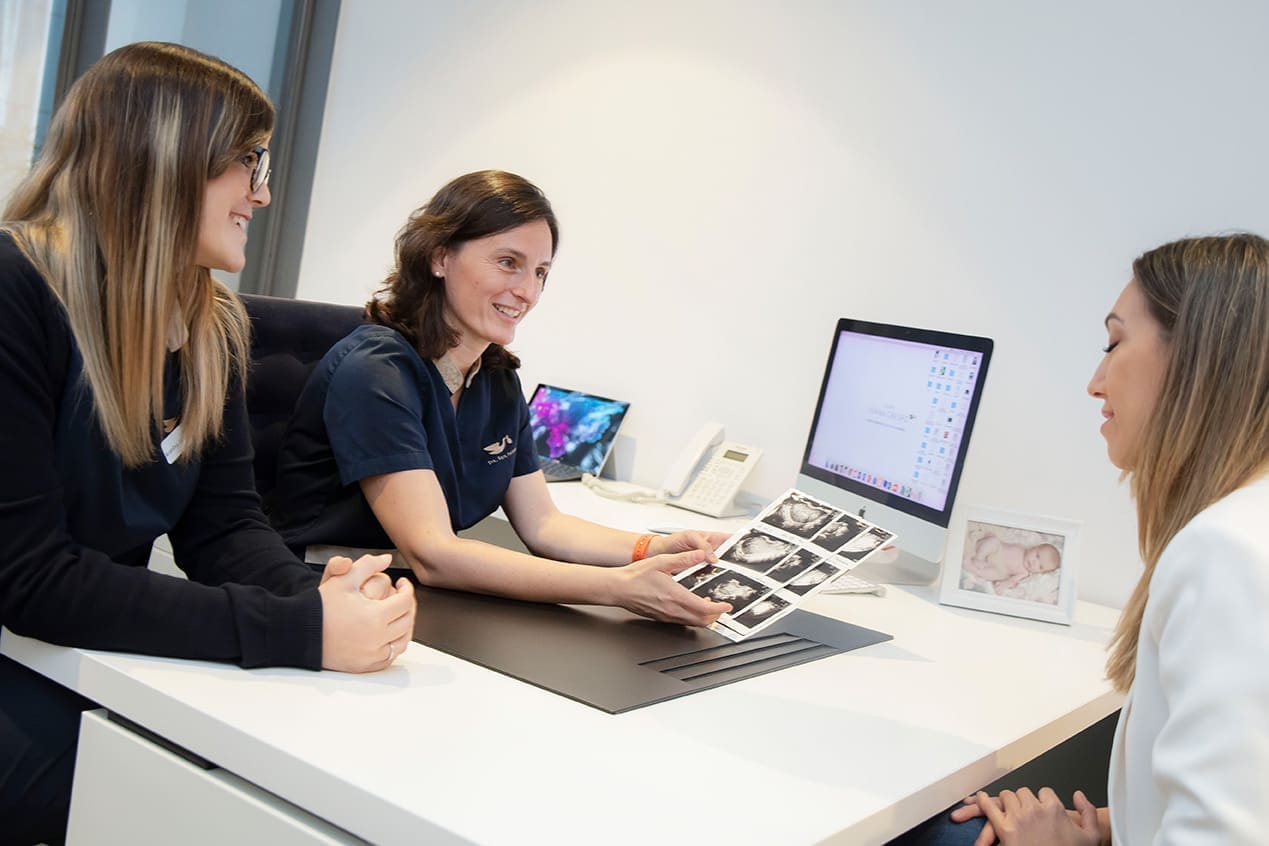 Using all these methods, our professionals will develop a customized strategy aimed to ensure fertility, which will include:
Current report
Possible future consequences according to individual reproductive status
Customized medical guidelines, if necessary
Vitrification of gametes, generally at 35 years of age.
WHEN SHOULD WE PLAN FOR FERTILITY?
WHEN SHOULD WE PLAN FOR FERTILITY?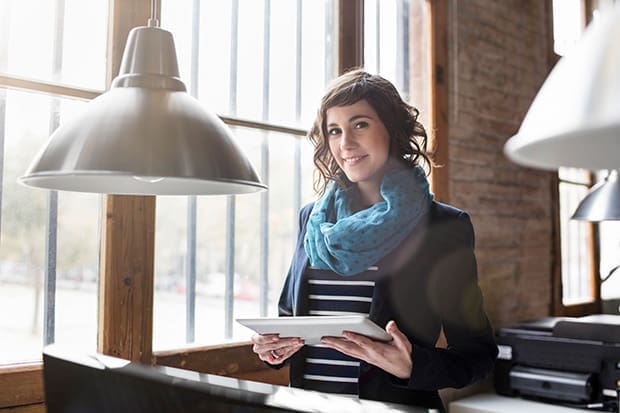 At the age of 30, we should know whether we want to be parents in order to plan the strategy between 30 and 35 years of age. This strategy could be oriented toward a spontaneous pregnancy in the short term or toward preserving fertility through vitrification of ova or freezing of sperm before age of 35. Delaying motherhood leads us to lose the best ova in the early phases of our reproductive lives, when we are in our 20's, and it also results in continuous squandering of ova and depletion of the reproductive organs. After 30 years of age, female fertility starts to drop, but after 35 years of age, this decline becomes very steep, so that by 40 years of age the chance of achieving pregnancy naturally is only 5% in each cycle, while at the same time the risk of abnormal embryos increases.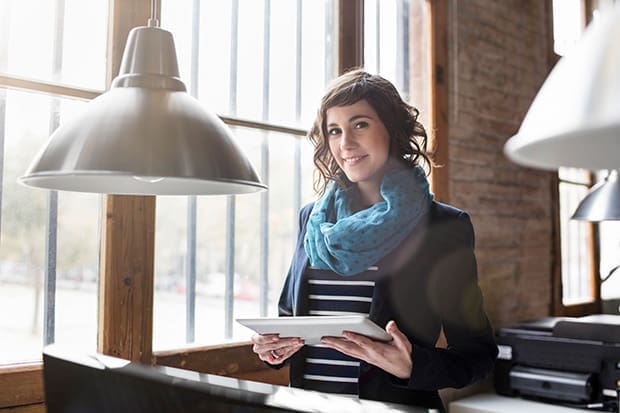 PRESERVATION TECHNIQUES
PRESERVATION TECHNIQUES
The preservation of fertility may be undertaken in some cases on the advice of a physician, in the case of loss of ovarian function, due to a serious illness or simply to guarantee a plan for future pregnancy.
Request personalized information about your case. Fill out this form and we will contact you.