Assisted reproduction at home
Fertility treatment blending telemedicine and ultrasound scans, from the comfort of your own home.
Assisted reproduction at home
Fertility treatment blending telemedicine and ultrasound scans, from the comfort of your own home.
Effective, safe, and comfortable treatment at home
Choosing the best fertility clinic for your case is an important decision. Success rates, specialist equipment, facilities and experience are key factors underpinning our choice. However, geographical distance or a failure to fit into our daily routine may condition this decision, meaning we select a clinic closer to home without considering specialisation.
The Equipo Juana Crespo has played a pioneering role in bringing assisted reproduction treatments closer to our patients' homes. Through telemedicine, we reduce visits to our facilities to those strictly necessary, while the quality of care and results remain as excellent as for treatment at the clinic.
Advantages of having your
IVF treatment at home: Telemedicine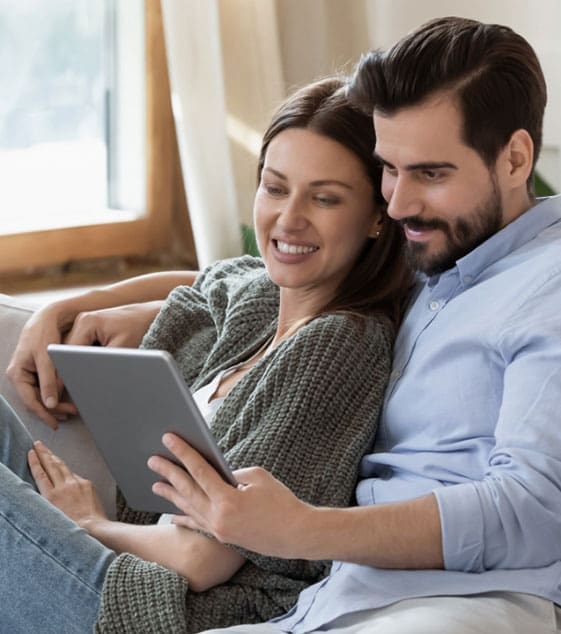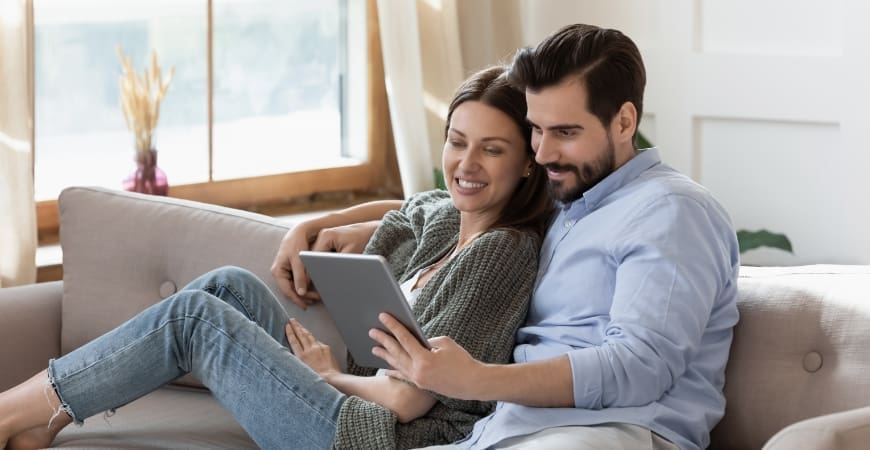 What does assisted
reproduction treatment from home involve?
Our assisted reproduction telemedicine service is designed to ensure that the outcome of the treatment is as successful as in clinic treatment.
A video consultation prior to the first online appointment. This interview, around an hour long, aims to gather as much information as possible concerning your case. We undertake a comprehensive case history, go over all information provided and compile an extremely detailed report for your specialist to examine before the first appointment.
Your first appointment with the doctor in charge of your treatment. The doctor will have studied your case and medical history in advance. During this initial appointment, your specialist will delve deeper into your history and discuss the key factors. A personalised treatment strategy will be provided, along with the next steps to take.
During your first appointment, the gynaecologist may request a series of additional, analytical tests to confirm the diagnosis before starting treatment. You can perform these tests at home and send the results to the clinic. No travel is required. If you need help, your medical team can recommend trusted centres nearby.
For the gynaecological examination and the cycle follow-up, the clinic will provide you with all the necessary equipment to perform the check-up scans at home. You will be accompanied at all times. Your gynaecologist will guide you through the procedure remotely, in real time, and will assess the results.
For IVF, when your gynaecologist considers that you're ready for the ovarian puncture, this will be the first time you need to visit the clinic. You will have to come back at a later date for the embryo transfer.
Remote ultrasound scans:
ultrasound probe
Equipo Juana Crespo has been a pioneer in incorporating the technology and the procedures required for our patients to undergo ultrasound scans remotely. A service that began during the pandemic in 2020 and continues today.
The clinic provides a remote ultrasound probe containing all the necessary material to perform the scan. Thus, patients can perform a guided exploration assessed remotely, with input from the specialist.
When do I need to
visit the clinic?
Travel to the clinic depends on the type of treatment. For cases requiring surgery prior to treatment, all pre-operation tests and analyses will be sent and assessed remotely, but you must visit the clinic on the day of surgery.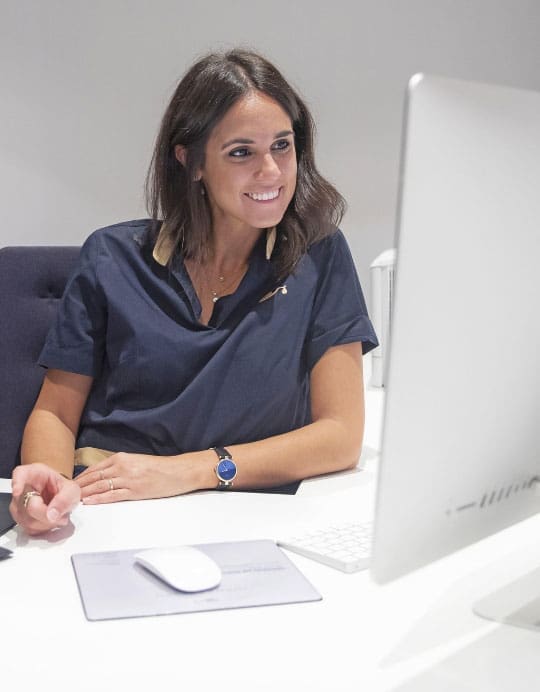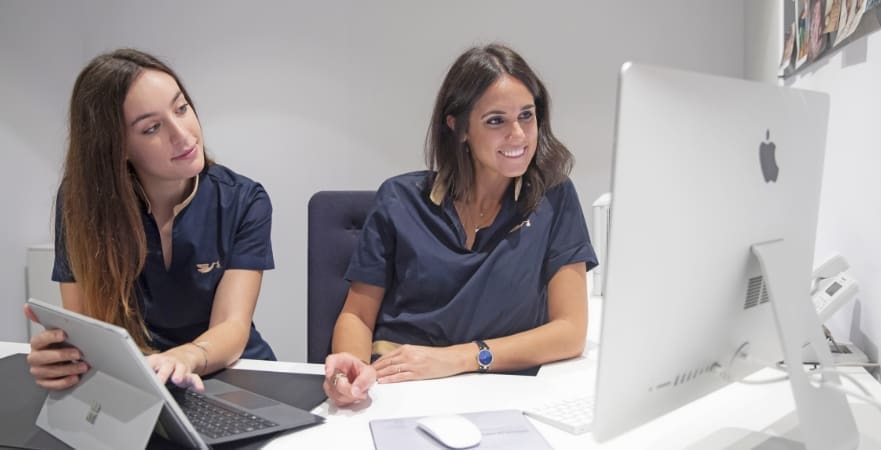 Frequently Asked Questions
Which assisted reproduction treatments are available via telemedicine?
admin
2022-09-28T16:12:30+02:00
Telemedicine is indicated for all types of treatment, including vitro fertilisation with own eggs, fertility planning, ROPA method, oocyte donation, etc. Remember that for all treatments, certain appointments must be in person, for instance oocyte puncture and embryo transfer.
Want a chat about your case?
Want a chat about your case?
Request personalized information about your case. Fill out this form and we will contact you.